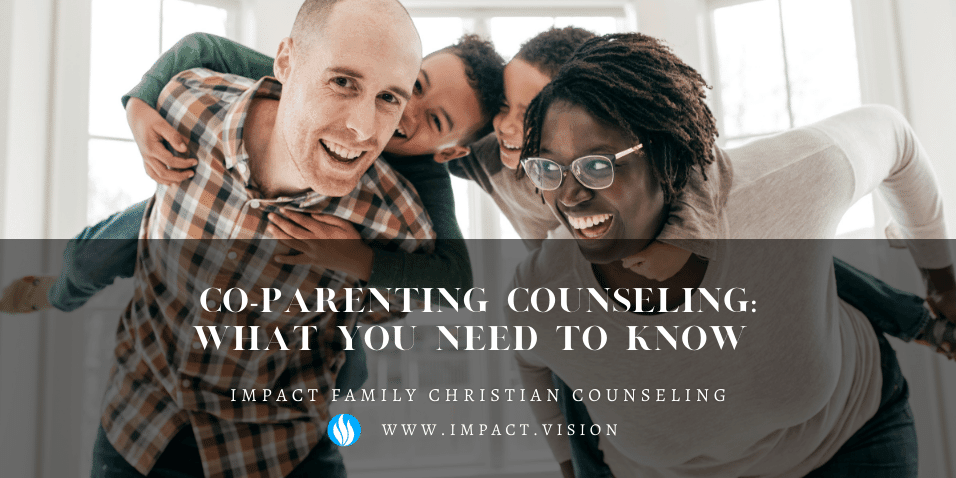 Co-parenting Counseling: What You Need to Know
Co-parenting counseling can help parents communicate with each other and develop a plan that is in the best interests of their children. 
It can be difficult for parents to come to an agreement on how to raise their children after a divorce. Co-parenting counselors can help parents identify their goals and work towards creating a parenting plan that meets everyone's needs. 
In addition, parenting counseling can provide parents with the tools they need to resolve conflict in a constructive way. By attending counseling, parents can learn to put their differences aside and focus on what is best for their children.
What is Co-parenting Counseling?
Co-parenting counseling is a type of counseling that can help divorced or separated parents work together to raise their children. The goal of co-parenting counseling is to promote communication and cooperation between the parents and to help them develop a parenting plan that is in the best interest of their children. 
It can be beneficial for both the parents and the children, as it can help to reduce conflict and improve parenting skills. In addition, co-parenting counseling can also help parents to develop a better understanding of their children's needs and how to best meet those needs.
What to Expect from Co-parenting Counseling
In co-parenting counseling, parents learn how to connect with their children more effectively and receive support in resolving outstanding matters with their children. The goal of counseling sessions is often to assist parents in identifying their child's needs and in constructively discussing those needs with one another as opposed to arguing about them.
Parents are also warned about the damaging effects of their arguments on their children's emotional growth. They get tips for communicating more effectively and resolving conflicts as well as methods for controlling their anger.
Benefits of Co-parenting Counseling 
Any conflicts concerning the children can be resolved through co-parenting counseling. Parents can learn constructive communication and conflict-resolution techniques from a co-parenting counselor.  They can also point out negative communication habits and suggest strategies to change them.
Establishing a routine and settling on particular duties might help parents who attend co-parenting sessions. Their expectations of co-parenting may differ, therefore a counselor will look into every one's expectations and try to come to an understanding. They could also foresee potential issues in the future and come up with solutions for them before they become a trouble.
Focus Areas 
Co-parenting counseling assesses parental communication, points out the good and bad points, and provides advice on how to do it better. Through the use of common communication channels like email and text messages, they might also learn how to treat one another with respect.
Parents will learn techniques for preventing problems and resolving them via co-parenting counseling. If a disagreement does arise, parents will be ready to politely communicate their thoughts and strive toward a compromise that is in the children's best interests. 
Co-parenting counseling offers a safe space to create a plan and go through potential stumbling blocks. It addresses how parents will manage holidays, birthdays, and other occasions with a counselor while they put together a schedule for the following year.
Find A Co-parenting Counselor at Impact Family 
At Impact Family, we understand that parenting is one of the most important and challenging roles you will ever undertake. We also know that when you are parenting alone, it can be even more difficult. That is why we offer co-parenting counseling services to help you and your former partner work together to raise your children in a healthy and positive environment. 
Our counselors are experienced in mediating conflict and helping parents find common ground. We will work with you to develop a co-parenting plan that meets the unique needs of your family, and we will provide ongoing support and guidance as you implement the plan.
If you are interested in exploring co-parenting counseling, please contact us today at (305) 928-2295. We would be happy to answer any questions you have and help you get started on the path to successful co-parenting.