Learn How To Thrive In Marriage Before You Say "Will You Marry Me" or "I Do".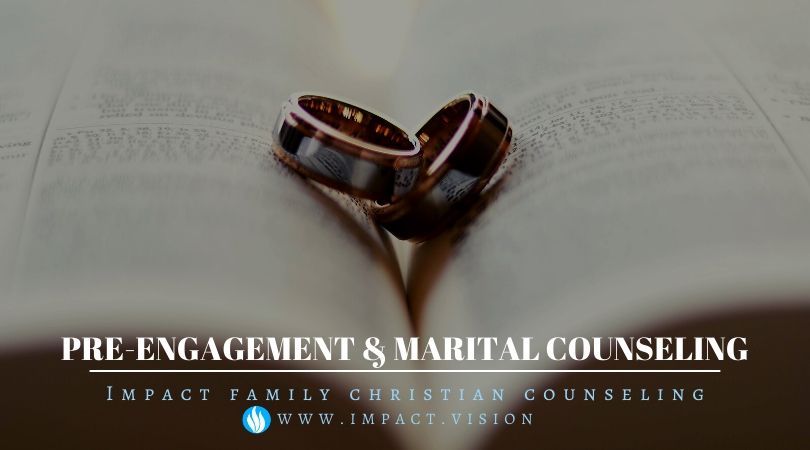 7 Sessions, Topics or Customized Based On Your Struggles | Office, Phone or Webcam Meetings
Intake – Introduction To Counseling & The Couples Story
Spiritual Growth – How To Grow In Christ By Living In The Spirit
Communication – How To Talk & Listen To Each Other
Finances – How To Manage & Grow Your Wealth
Parenting – How To Develop Your Children God's Way
Intimacy & Sex – How To Speak Each Other's Love, Intimacy & Sex Language 
Wedding/Honeymoon – How To Prepare For The Wedding, Honeymoon & 1st Year
What Is Christian Counseling
Christian counseling is confidential, Bible-based counseling by one trained and experienced in both pastoral and counseling ministry.
Christian counseling is not designed to treat severe mental illness. We do not perform psychiatric or psychological evaluations, nor prescribe medication.
The Christian counselor uses prayer and scripture to welcome God's presence in the healing process.
A typical counseling session lasts one to two hours. After the first meeting, the counselor will make recommendations for follow-up appointments, growth assignments, Christian spiritual practices of grace, and participation in other support ministries, well as a fellowship with a local corporate or house church, or small group ministry.
Premarital Course Completion Advantages
Impact Family is 
registered
 with Broward County as a Pre-Marital Course Provider. Our registration allows couples to bypass the three-day waiting period and receive a discount on their license fees. Let us assist you, schedule your first session today. 
Learn more
about the Broward County Policies and Privileges.