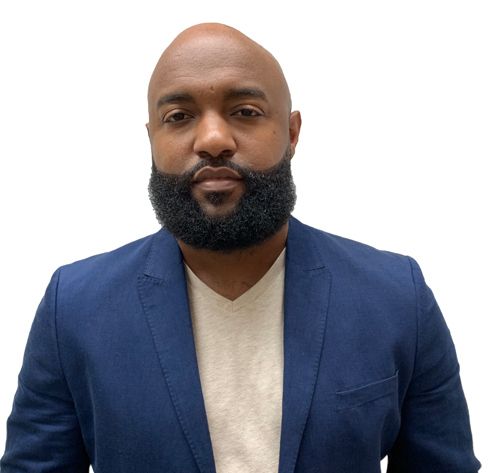 A dynamic speaker and passionate community advocate, Kevin Gibson Jr. is an emerging leader in his field. Born and raised in Monroe, North Carolina, Kevin's desire to positively impact others led him to earn a Bachelor's degree in Psychology from Fayetteville State University and a Master's in Counseling with a specialization in Marriage and Family Therapy from Barry University. Now a practicing clinical therapist, Kevin's vision of fostering change by challenging the status quo has resulted in a unique presentation style that is thought-provoking and humorous, yet empowering.
He also has clinical experience providing psychotherapy services for the Miami Dade County School System, providing education-related mental health services to students receiving special education services. Kevin believes that the family unit is integral to societal change. His vision is to creatively collaborate with individuals, couples, and families to improve their present experience of life and transform relationships in ways that inspire a meaningful and hope-filled future and target the African American Community. Most importantly, along the way, Kevin relishes making new connections with other agents of change, with the ultimate goal of giving God the glory and spreading the Gospel of Jesus Christ.
Request a 50 or 100-minute office, webcam, or phone session. 100 Minutes is suggested for intense issues. Thank you!