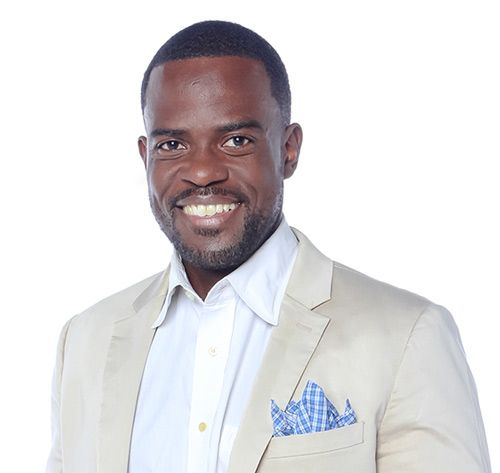 Provides Coaching on Issues Related To Financial Management, Personal Growth and Marriage.
Reverend Vensen Ambeau is a preacher, teacher, and speaker. He has been pastoring for 11 years. He has pastored 4 churches and currently pastors in Homestead, FL. He holds a Bachelor's degree in Religion from the University of Florida (UF) and a Master's of Divinity from Duke University. He also serves as a Chaplain for the Miami-Dade County Police Department –Northside District.
He is the President/Owner of VAmbeau Ministries, LLC which targets people in the areas of faith, family, and finances. He uses the liberating word of God to help individuals become their authentic selves, as defined by God through one-on-one and couples' counseling. He along with his wife, Dr. Jasmine Ambeau, are co-founders of Journey 2 One (J2O), a marriage ministry based in South Florida that offers services in the form of retreats, workshops, and small groups sessions to Christian couples. He enjoys offering spiritual support to those who are married (or desire to be married). Reverend Ambeau's ministry is one that is grounded in the belief that the word of God is transformative. His personal life story and the story of those he has encountered reflect Jesus Christ's transformative power. It is something that he is committed to doing always with a
servant's heart.
Schedule your appointment
If times you seek are unavailable on this calendar, consider another method and check the counselor's other schedules, such as the Office, Phone, or Webcam. Because we are faith-based and are less expensive than other counseling services, we must receive pre-payment to avoid losing revenue when people don't show up. If you cancel or reschedule by clicking the link in your confirmation email 72 hours in advance, you will be refunded or scheduled for your chosen time. Clients can cancel or reschedule an appointment anytime, as long as they provide 72 hours notice. If you cancel an appointment with less than 72 hours notice or fail to show up, you will be charged for the appointment.